Buttons. We fasten our garments with them, wear them to proclaim our political views, push them to open doors, drag our cursor, activate software icons, and turn on car radios. A buttoned-down person is presumed to be conservative and narrow-minded, whose buttons can be predictably pushed to evoke a specific reaction. If that person refuses to talk to you, you'll probably call her buttoned up. When you need to discuss a raise with a busy boss, you might buttonhole him to get his attention. The protective covering on the end of a fencing foil is called a button, as is the head of a mushroom. And the flower your date wears on his lapel? It's a boutonniere, of course, from the late 19th century French word for button, bouton.
Buttons have a long and interesting history. During the Bronze Age, people simply wore pieces of bone, wood, metal or seashells as forms of decoration. Eventually, however, the ancient Greeks decided to run a button through a loop of thread to fasten garments. A few centuries later, in 1200, the Crusaders brought back from the Turks and Mongols the idea of a buttonhole. French garment makers took the bouton and the buttonhole to new heights in 1250 by establishing the Button Makers Guild. Their artistry was so developed that not only was the button used to fasten garments prized by the aristocracy, but it once more became a form of decoration.
Over the next few centuries, button mania ran amuck. Buttons were created from diamonds, gold, silver and ivory. A report from 1520 states that King Francis I of France once greeted King Henry VIII of England wearing 13,600 buttons, both men similarly attired. The Church tried to tone things down by calling the buttons used to fasten the front of women's dress "the devil's snare," and of course the Puritans got into the act by condemning such button excess as sinful. Then in the 17th century a button war, la Guerre des Boutons, was begun by French tailors who enraged button makers by making thread balls that worked just as well as traditional buttons. To protect their turf and their livelihood, button makers secured the French government's agreement to fine the tailors for their ingenuity.
By the 17th century, French button makers no longer had a stranglehold on the button market because America, Germany and the United Kingdom began producing large buttons that required fewer of them to fasten garments. Buttons began to be mass produced beginning in the 19th century, using more expensive materials like brass, glass, pearls and ceramic, but also more common materials like thread, bone and metal. Families began keeping button boxes to recycle buttons for re-use, which bring us to today's buttons, which are made from all of these materials in all sizes and shapes, and for all kinds of products.
Our lives revolve around buttons, which you'll find everywhere on Etsy, and for which BBEST members have developed all kinds of uses. Rose of Big Island Rose Design, for example, recycles buttons to produce her Framboise Button and Yoyo Pin.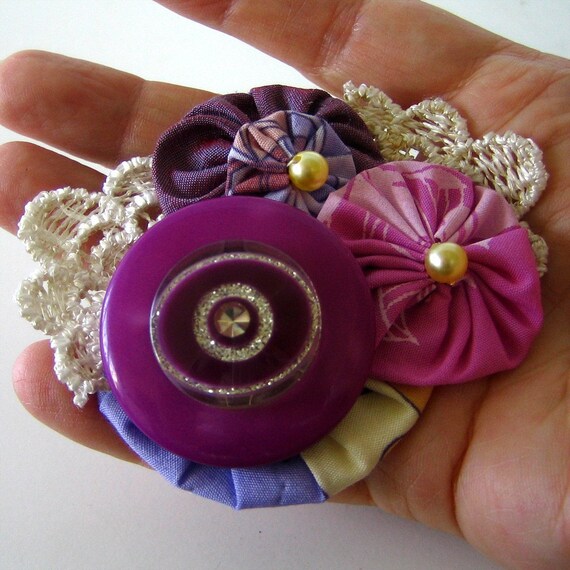 Dena of The Buttonhole has based the entire premise of her shop on buttons. One of her products is the Brass Bookmark with Vintage Buttons Black and White.
Pearl of Fehu Stoneware, on the other hand, fires porcelain buttons in her kiln. She uses them to embellish her journal covers, but encourages others to find other creative uses for them.
Zuda of ZudaGay fashions fantastical flowers from polymer clay, recycling buttons as the center of her floral creations. Her Coral Red Flower Pendant, for example, features a silver tone button.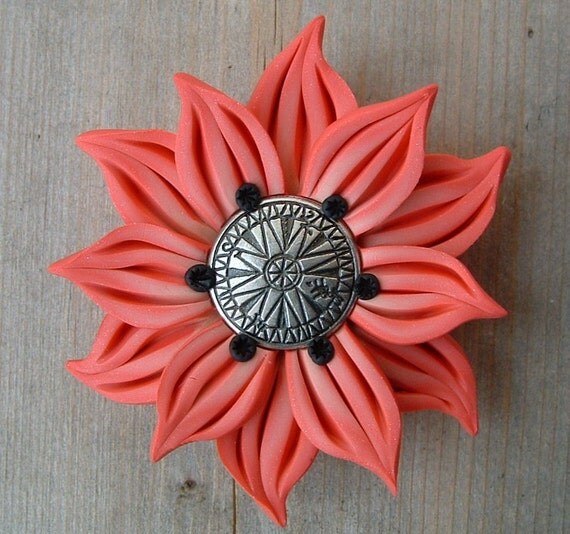 Carol of Sand Fibers often uses buttons to fasten her beautiful bead bracelets. Take a look at her If You Love Copper Like I Love Copper Peyote Cuff Bracelet.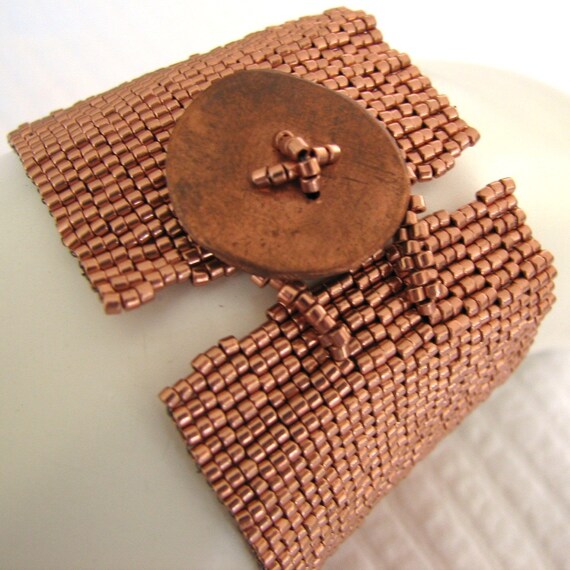 Kym of Kimbuktu uses a button as both a practical fastener and a decorative embellishment for her 1000 Cranes Foldable Tote.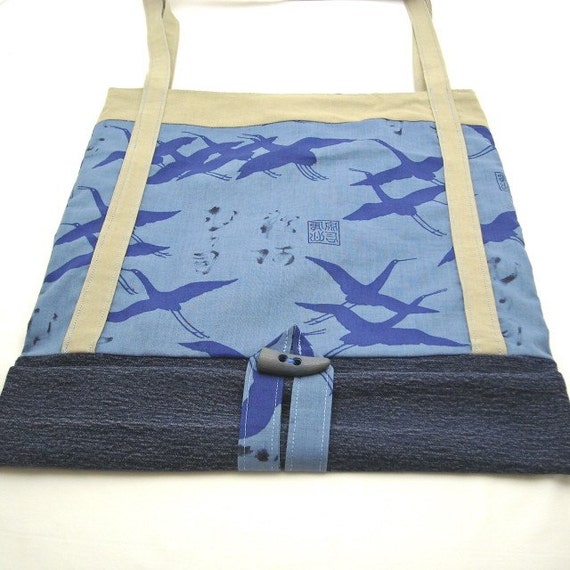 Finally, says Joon of joonbeam, "Environment is everything." Her Earth Day Every Day Pinbacks encourage us to preserve the earth with her version of the button.
Feel free to click on any of the photos above to learn about purchasing details of these button creations by Boomers and Beyond Etsy Street Team members.
To learn more about buttons, read Roy Earnshaw's "A History of the Button."
© 2008 Judy Nolan. All rights reserved. Please note that the images in this post are owned by the artists and may not be used without permission. Simultaneously published at http://boomersandbeyond.blogspot.com.