This last year I continued my participation with the Blogging Business Artisans team on Etsy. We've had a lot of fun during the last 12 months, participating in challenges that take our skills to the next level, and blogging about them afterward. Our most recent group activity was a Secret Santa exchange. Just before Christmas, a lovely holiday package arrived from Edi Royer of Memories for Life Scrapbooks. Edi, a fellow Iowan, knows how much I love journals, so she made one for me with wooden covers, personalized with her laser engraving machine.
Edi has other wonderful books in her shop, and is always willing to design a custom book, album or journal for you. I especially like the album shown below, which would be perfect for holiday photos, now that most of the holidays are behind us.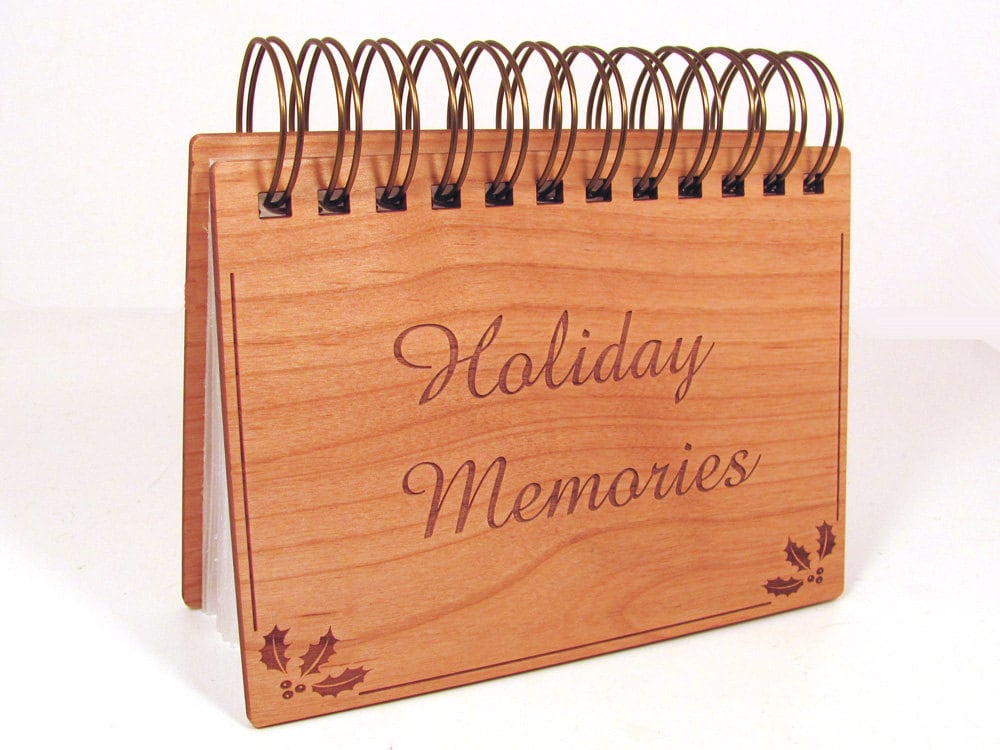 This notebook would be a great place to jot down favorite quotations, verse or titles on your reading list.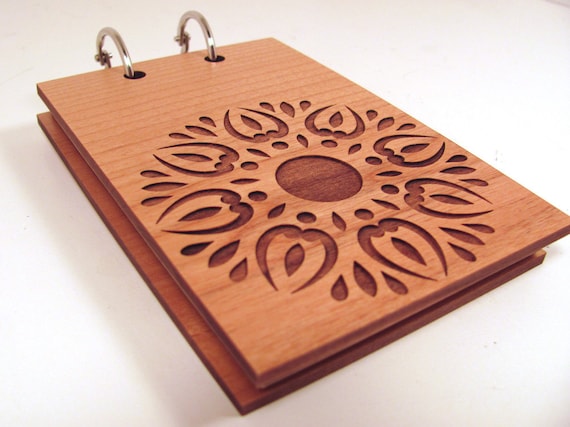 Edi also tucked some hazelnut chocolate in my package. Yum—it doesn't get any better than this! Thank you, Edi, and happy holidays!
© 2012 Judy Nolan. All rights reserved.