Thank you once more to all of the generous souls who included my handmade items in no fewer than 17 Treasuries in the last week. As I share them with you, along with their curators, I am going to split this post into two parts, just as I did last week. If you click on any of the images, you'll be taken directly to that item.
Let's begin with Noisy Merriment, who included a set of my crocheted spa cloths in her Treasury titled "Soft Snow Holiday." She describes herself as a California girl who "who loves creativity, imagination, and child-like spirit in art." You can see some of that spirit in her whimsical painting below.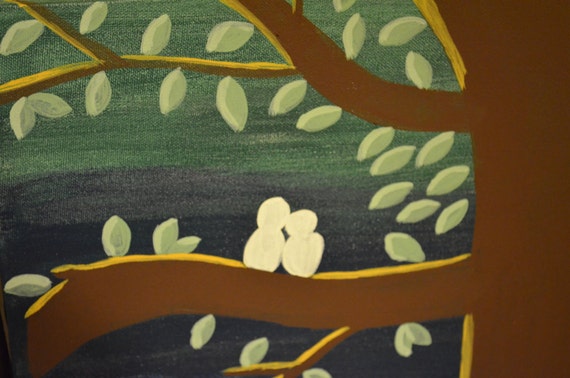 "Every little flower or adornment is the possibility to touch something unique, beautiful and tender," says Maija of Maija Feja. Maija, who is from Latvia, creates beautiful needle felted flowers, often with beads, that will make you think of a fairy garden. She included one of my felted journals in her Treasury called "Christmas Gift Ideas in Purple."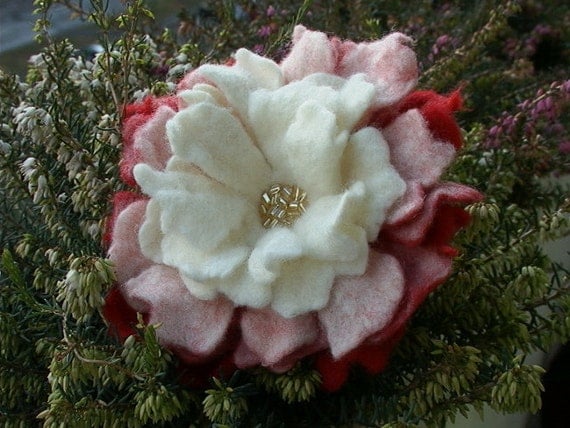 Karen of Mystic Wynd included my crocheted hat and scarflette set in her Treasury named "Down to Earth this Christmas." Karen, who is a jewelry designer, has a great discount offer in her shop: "Convo me now for your unique coupon code, and receive up to 50% off your entire purchase OR free standard shipping on your order!" Take a look at these romantic chandelier drop earrings called Tsurita, a Romani term of endearment meaning "light of dawn."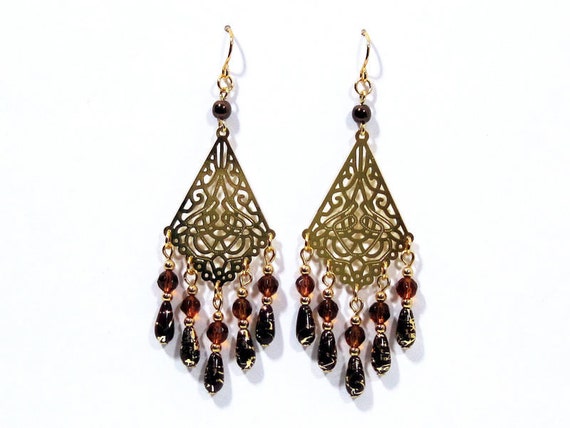 Marcella of Timeless Trinkets included a pair of crochet fingerless gloves from my JN Originals shop on Etsy in her Treasury called "Sweet Gifts Under $20." She designs fanciful steampunk, antique and vintage button jewelry in her shop. Click on the image below and read Marcella's description of the interesting items she includes in her steampunk-style necklace.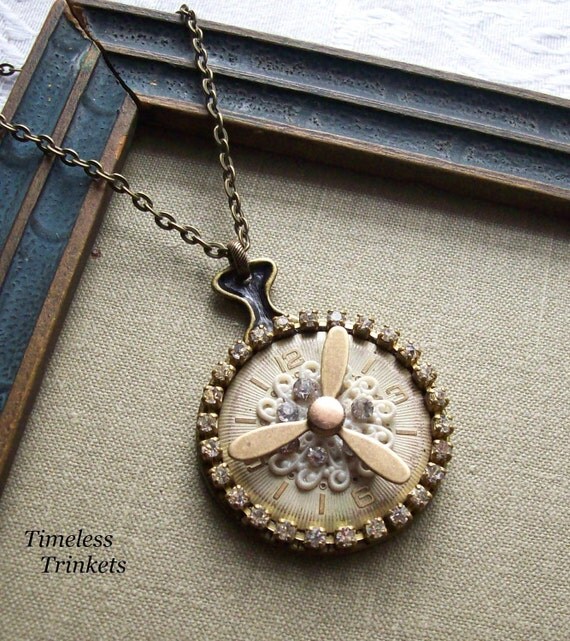 Sarah of Saffron Swirl is all about whimsical art prints featuring animals and nature. She included one of my crocheted scarves in her Treasury named "A Soft Winter – Gifts Under $25." Wouldn't you love to receive a gift decorated with the adorable ceramic ornament shown below? The personalized ornament comes in its own gift box.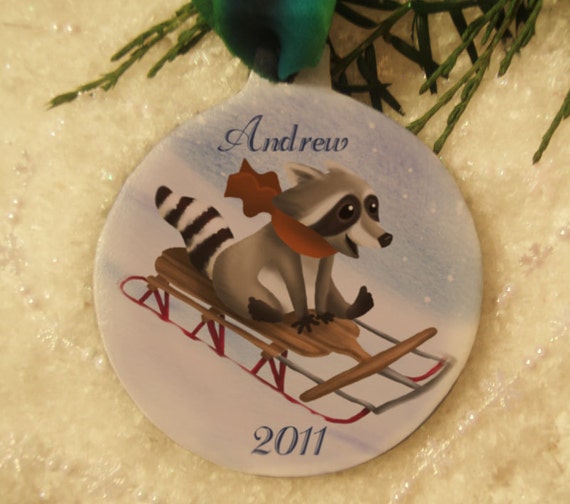 Janine of Peregrine Silk designs beautiful hand-painted textiles, including silk scarves and purses. She included one of my crocheted headwarmers in her Treasury titled "Beautiful Things under $25." The gorgeous silk blouse shown below can be either worn or hung as a work of art.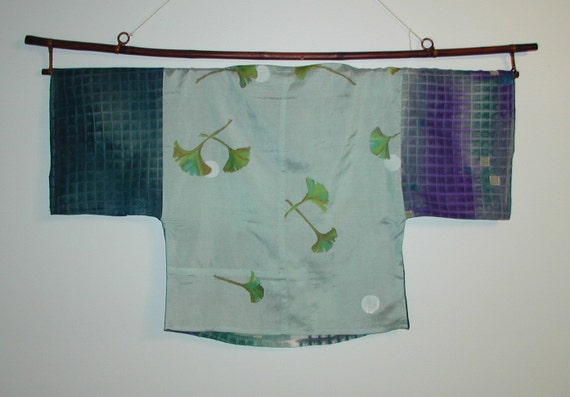 Kym of Fabric Fascination included one of my felted wool needle books in her Treasury called "Ready ~ Set ~ Shop!" She sells beautiful fabric cuts in her shop from such well-known designers as Kona, Bella, Robert Kaufmann, Moda, Timeless Treasures and more. I have bought fabric from Kym previously, and can tell you she ships quickly.   I really like the Hoffman print shown below.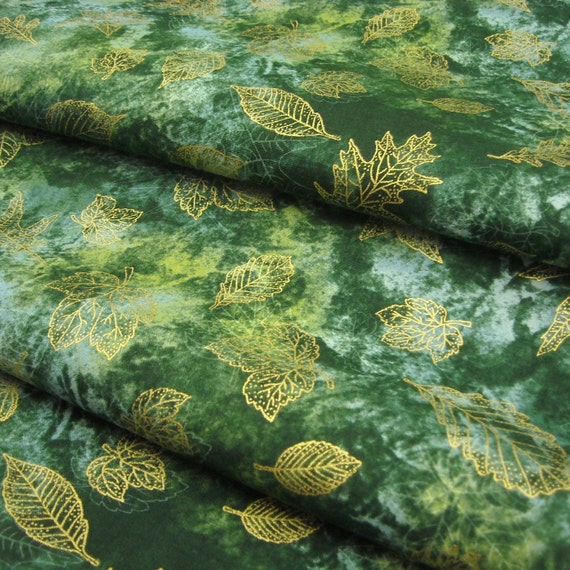 Margaret of Splendid Little Stars featured one of my crochet scarflettes in her Treasury titled "Surprise me!" She has been selling hand~dyed and hand-painted clothing for about 20 years now. The colors in her shop are bright and colorful, and the apparel, such as the handpainted snowman socks below, will make you smile.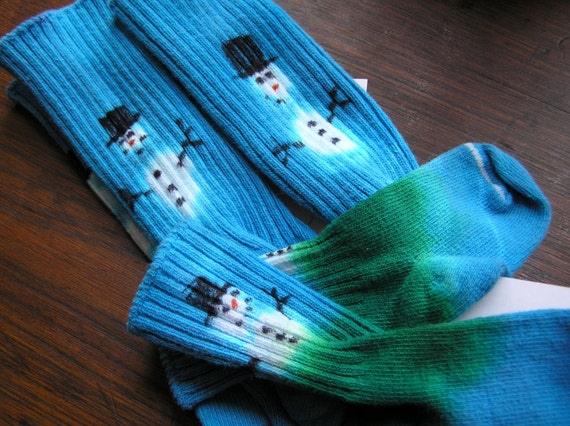 Ronnye and her granddaughter Stephanie of We Knit We Bead included one of my felted wool clutch purses in a Treasury called "OOOOH…BROWN AND BLUE!"  Between the two of them, they have been selling knitted scarves and beaded jewelry since Stephanie was six years old. She is now a high school student, and you can admire her lovely scarf below.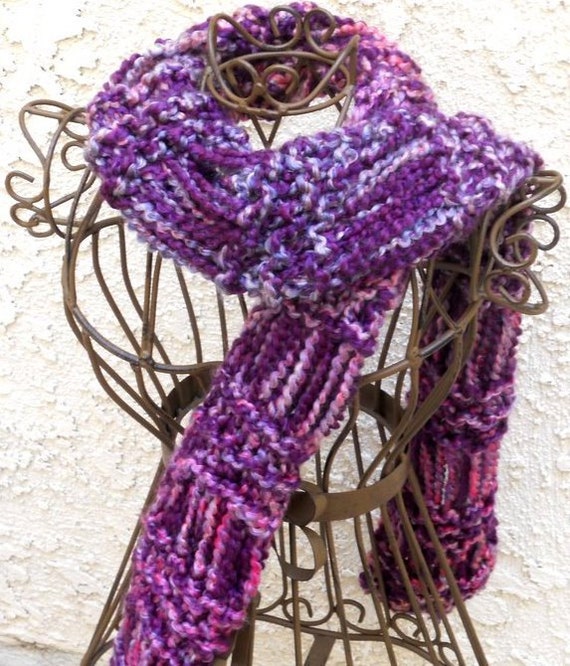 See the second part of this post for more curators and their Treasuries on Etsy.
© 2011 Judy Nolan. All rights reserved. Please note that the images in this post are owned by the artists and may not be used without permission.