This is the second part of today's Treasury Showcase. Below you'll find handmade items from curators who designed Treasuries on Etsy including items found in my Etsy shops, JN Originals and Mister PenQuin. You'll also see the Treasuries they developed. I am happy to share with you the talent of these artisans.
Nancy of N. Fallon Design Studio featured one of my crocheted neckwarmers in her Treasury titled "Holiday Gift Ideas in Neutral Tones." Her shop includes knitted purses, scarves, jewelry and paper crafted items. Nancy's well-made purse shown below is lined in a pretty aqua fabric.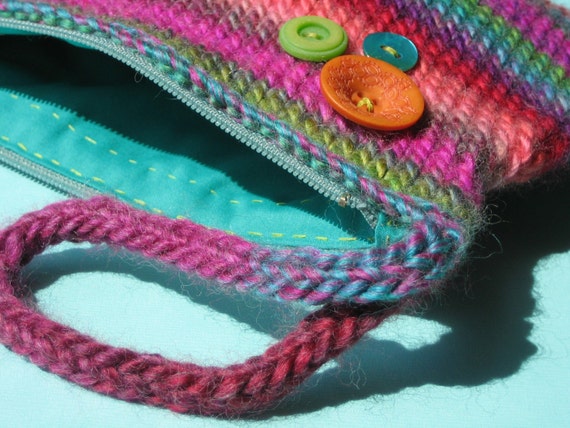 Amy of GreenBead Designs included one of my crocheted hat and scarflette sets in her Treasury called "Blogging Business Artisans RED." Her jewelry designs include beaded earrings, necklaces and bracelets. In the bracelet shown below, Amy combines glass and wood effectively.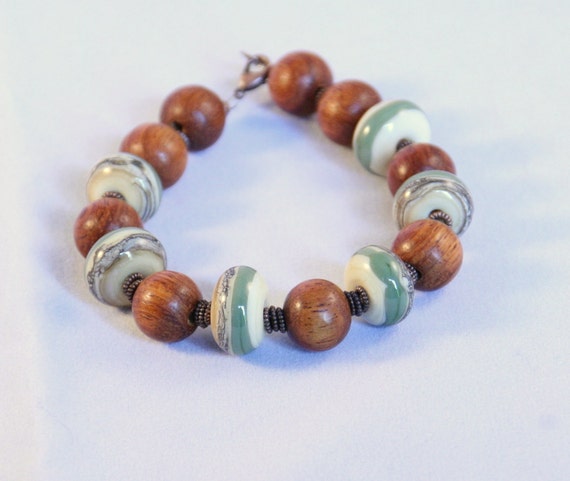 Tinker in the Attic, who features vintage and antique items in his shop, says he likes "holding an item in my hand and wondering where has this item been, who owned this item, how many shelves has this item sat on, and how far has this item traveled." He included one of my crocheted headwarmers (which has since sold) in his Treasury titled "Lost in The Beauty." When I looked through his shop, I discovered this unusual Dutch fork and spoon set.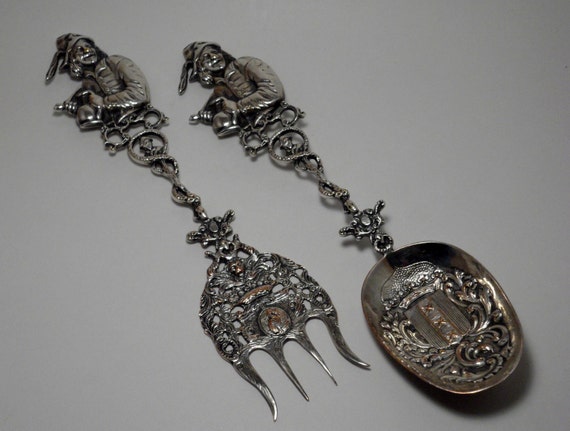 There is nothing that Nora Mae of Upstairs Attic likes better than locating vintage finds. Her Treasury, "Thanksgiving Dinner," features one of the gratitude books you can purchase in my Mister PenQuin shop. Her vintage Hummel spice jars remind me of the Hummel figurines my mother collected when she was still alive.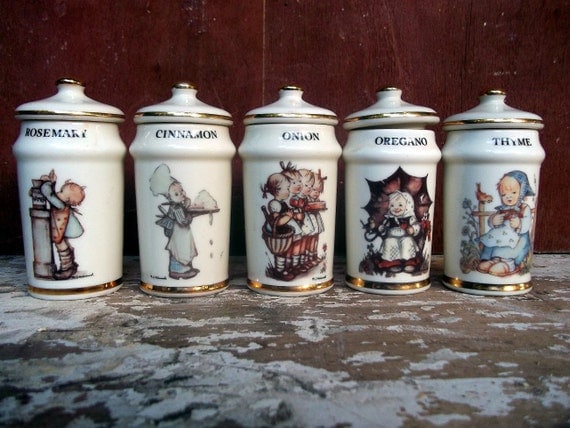 Jackie of The Land of Craft included one of my Post-it® Note mini clipboards from Mister PenQuin in her Treasury named "Whimsical Holiday Hostess Gifts." Her shop is a wonderful assortment of ornamnets, paper pine cones and shadowboxes for home decor, embellishments for scrapbooking, card making, and crafts, wreaths, and kissing balls. Jackie says that when she was a little girl, she made pine cones with her grandmother like the one shown below.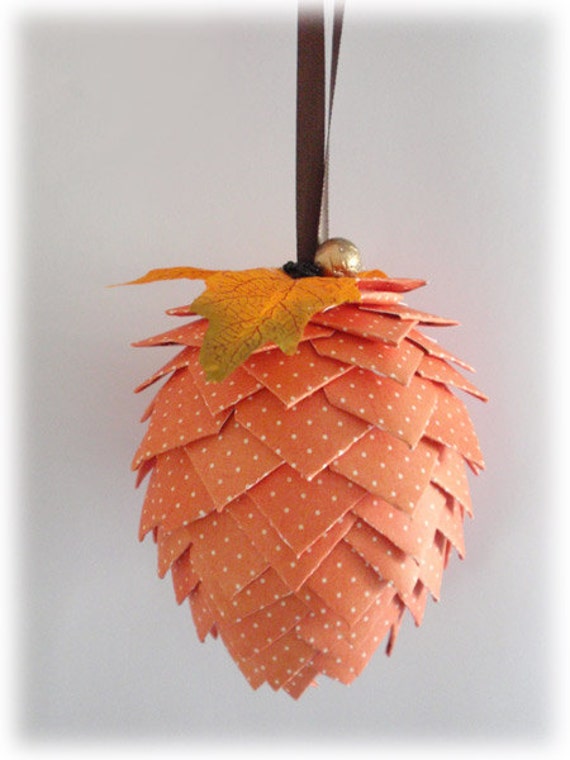 Vicki from A House of Shards (I love that name!) sells stained glass work in her Etsy shop. Like the shop above, she featured one of my Post-it® Note mini clipboards in her Treasury named "the fabric of Christmas." Her "old world-style" serving tray is breathtaking.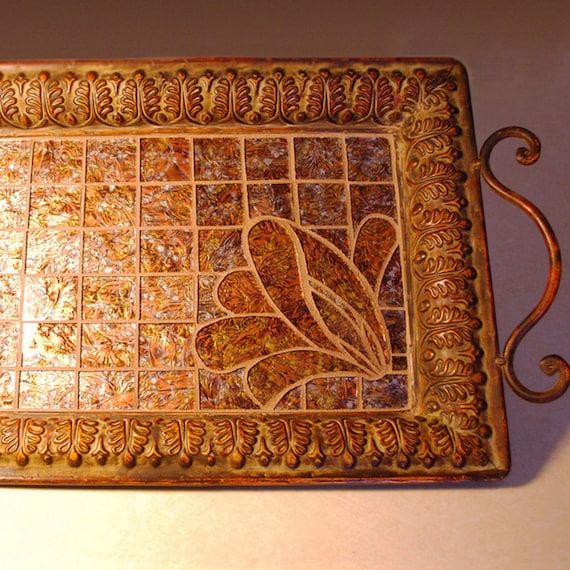 Özgül of Oda Art also included one of my mini clipboards for Post-it® Notes in her Treasury called "Classic and Modern Christmas." Özgül, who is from Turkey, specializes in felted necklaces and painted pebble portraits. Her colorful necklace below spells F-U-N in every way!
Finally, Siobhan of Rahabs Ribbon featured one of my mini brag books in her Treasury titled "snowflake central." Siobhan, who is from Northern Ireland, says one of her passions is "the empowering of other women to fulfill their potential, especially creatively." She likes to work with paper and fabric, so you'll notice that her shop is an eclectic mixture of whatever strikes Siobhan's fancy at the time. The stuffed rabbit below is adorable!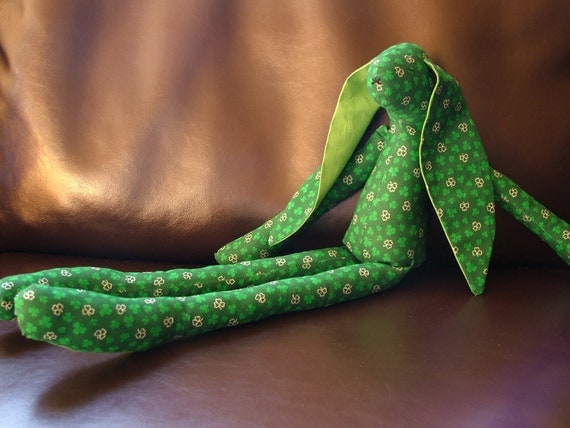 A big thank you goes to all of these curators for their inclusion of my handmade products in their Treasuries. I hope you will enjoy browsing through their shops!
© 2011 Judy Nolan. All rights reserved. Please note that the images in this post are owned by the artists and may not be used without permission.