The countdown to the holidays is still on. As those holidays approach, Etsy Treasuries tempt potential buyers with carefully crafted handmade items. The curators of the Treasuries below are no exception, presenting a broad array of products. Thank you to all of them for featuring my handmade items in their collections.
Marianne of Shadowgraph selected one of my felted Inspiration Books for her Treasury titled "her Xmas stocking." Marianne's shop is relatively new, since she just opened it in September. She makes wonderful hand silk-screened silhouette banners. "Each triangle," she says, "is silk screened by hand and sewn and strung on vintage string."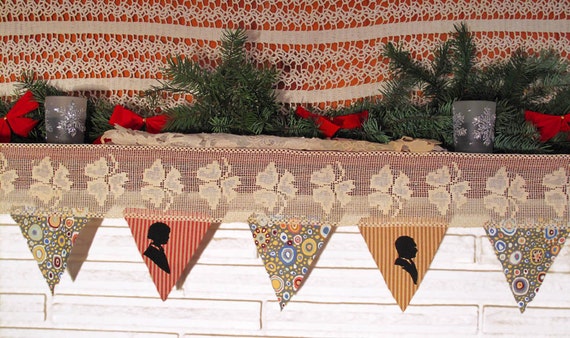 Fiona of September Home included one of my mini brag books in her Treasury called "Merry Christmas to Her!" In Fiona's shop you'll find modern nature-inspired pillow covers and table linens.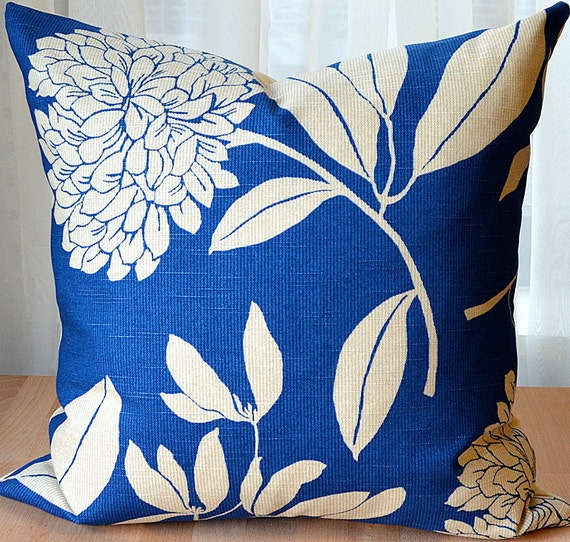 Nancy of N. Fallon Design Studio included one of my crochet scarflettes in her Treasury named "The Fantastic BBA in Red and Violet!" Right now Nancy is offering a terrific value in her shop with 25% off all jewelry and 20% off all knit winter scarves and gift card sets, along with free shipping. Make sure your read the information beneath her shop banner for full details. The cute little coin purse below is fully lined in cotton fabric, and the sturdy zipper has a leather pull.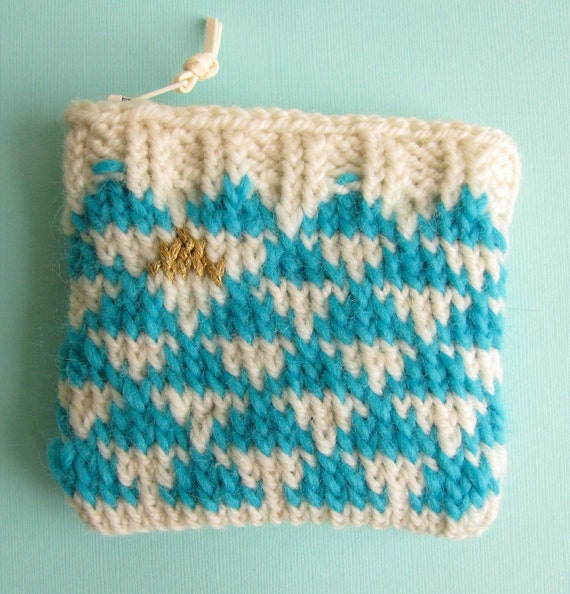 Bethany of Amborela included one of my crocheted spa cloth sets in her Treasury named "Bathroom Decor – Teal, Espresso, and Cream." She specializes in modern paintings that coordinate with your home decor. Bethany often uses fiber, fabric, glass beads, pearls, vellum, and clay in her paintings. In the painting shown below, acrylic and glass beads are incorporated into the treescape.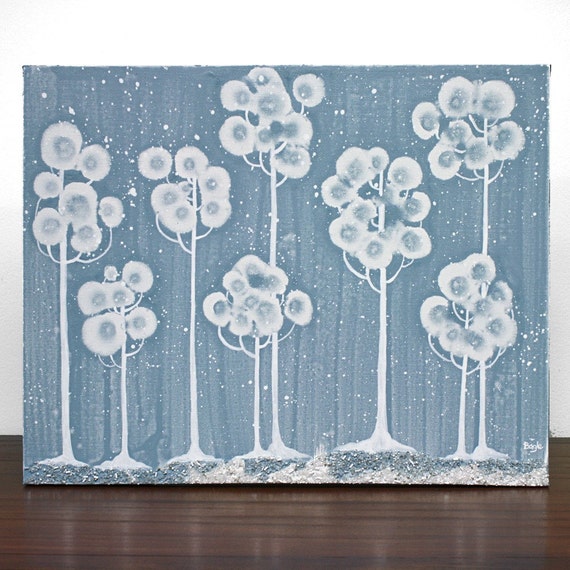 Nicole of Knit Nicole Knit included one of my crochet thread flower brooches in her Treasury called "You say Black, I say White." Her knitted items are not limited to neckwarmers, cowls and shawls, but also include jewelry. The soft cowl below looks warm!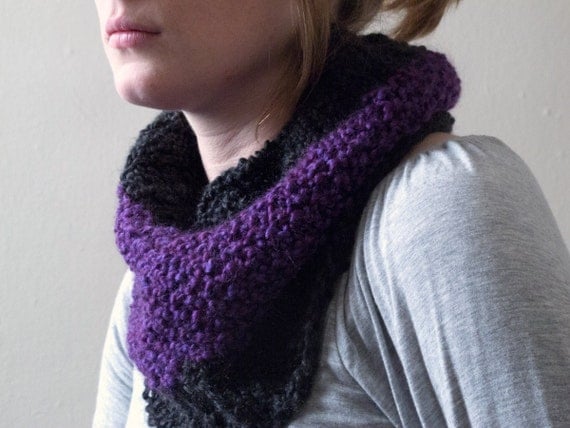 Rene of Lillyzcardz featured one of my felted wool clutches in her Treasury titled "Red Hat Society's Christmas Wish List." Lilly is Rene's adopted terrier (although Rene says her dog adopted her!), and is also the inspiration behind her cute greeting cards.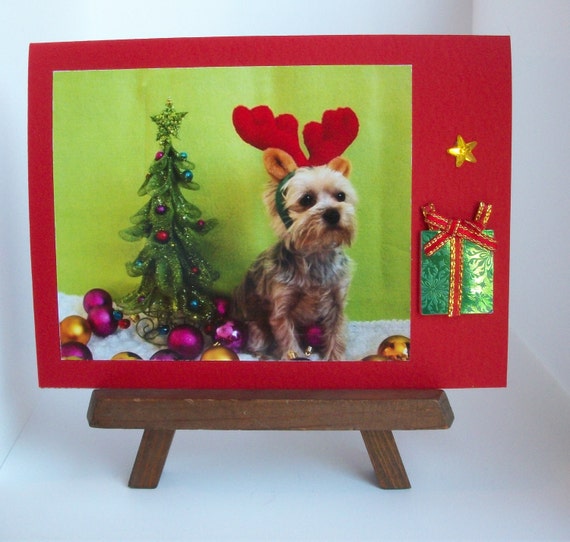 Sarah Beth of Magnolia Surprise included one of my multi-yarn crocheted scarves in her Treasury named "Foodies — BBA Style!" Besides crocheted domestic items such as scrubbies, dish cloths and coasters, Sarah Beth makes play food. The picnic set below will provide hours of play time for your children.
Karen of MysticWynd included one of my crocheted neckwarmers in her Treasury titled "You Can Feel the Warmth…" Her beautiful jewelry designs will capture your attention. The double-stranded cultured pearl and crystal bracelet below certainly caught mine!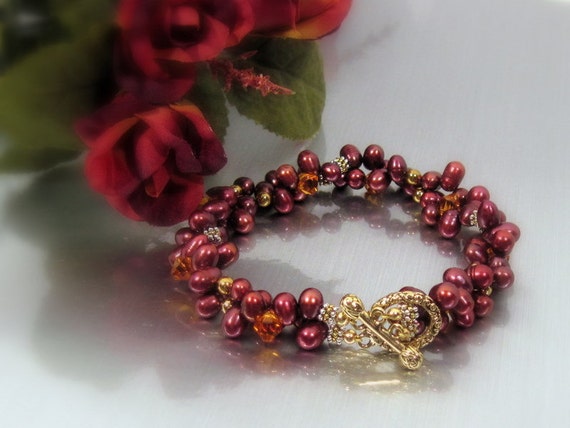 © 2011 Judy Nolan. All rights reserved. Please note that the images in this post are owned by the artists and may not be used without permission.