The way in which I learn about many interesting shops on Etsy is often through Treasuries, or collections of items selected by sellers or buyers who are members of the Etsy handmade marketplace. The curators below included items from my shops on Etsy (thank you!) in their Treasuries, but they also have items that are worthy of attention. Feel free to click on any image to shop!
Kathy of tapestry316 included one of my crocheted hat and scarflette sets in her Treasury titled "Winter Wonderland." Although her watercolor work often includes horses, she also paints other animals such as the sweet goat below.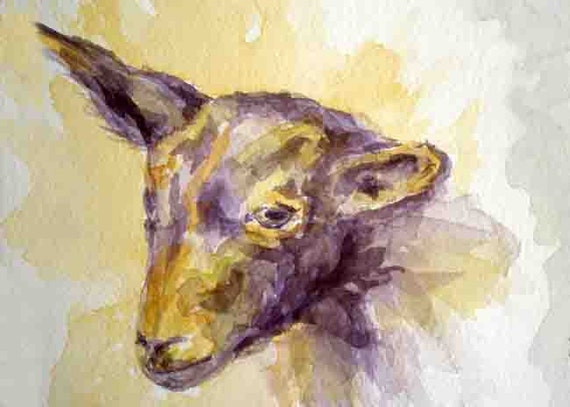 Athena of Miss Millificent featured one of my crocheted scarflettes (which has since sold) in her Treasury called "Holiday Reds." Athena's unique art dolls each tell a story. They are irresistible!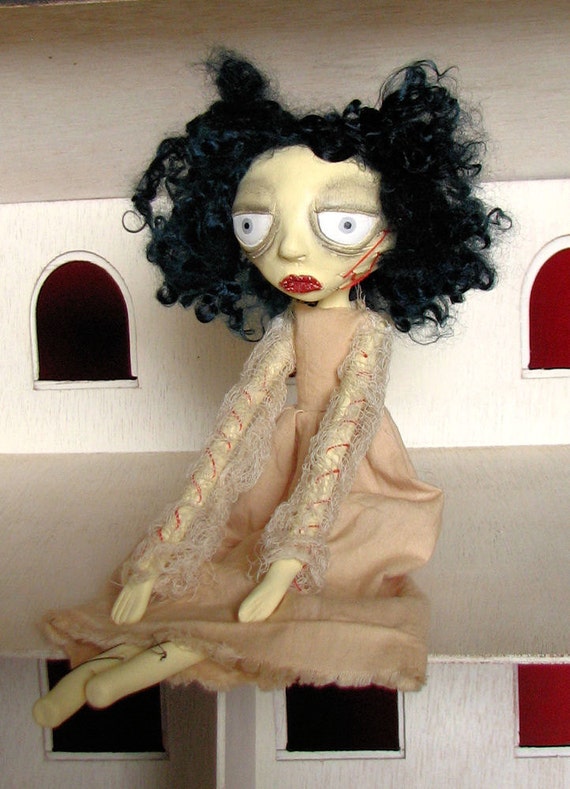 Kym of kimbuktu selected the same scarflette that Athena did for her Treasury named "B & W & R." Kym's work includes handmade quilts, bags, and quilted accessories using designer fabrics. She also makes hand-felted pincushions like the adorable one shown below.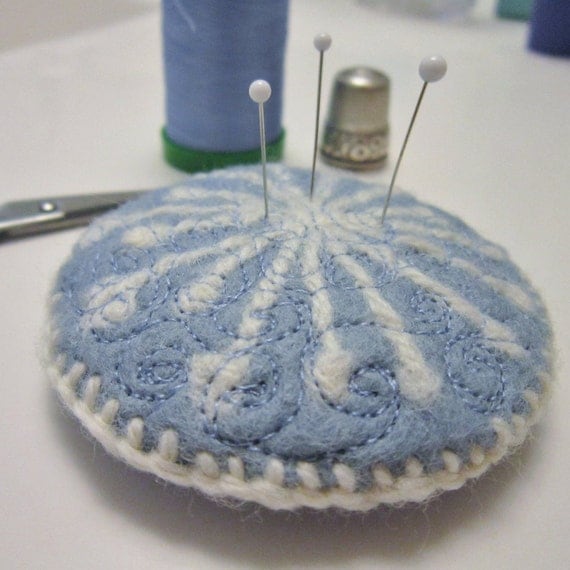 Nicole of Knit Nicole Knit featured one of my felted wool flowers in her Treasury titled "Flowers to Brighten Up Your Day."  Nicole, who is from Ontario, designs knitted accessories and buttons. Don't be too quick to assume that "accessories" means clothing articles!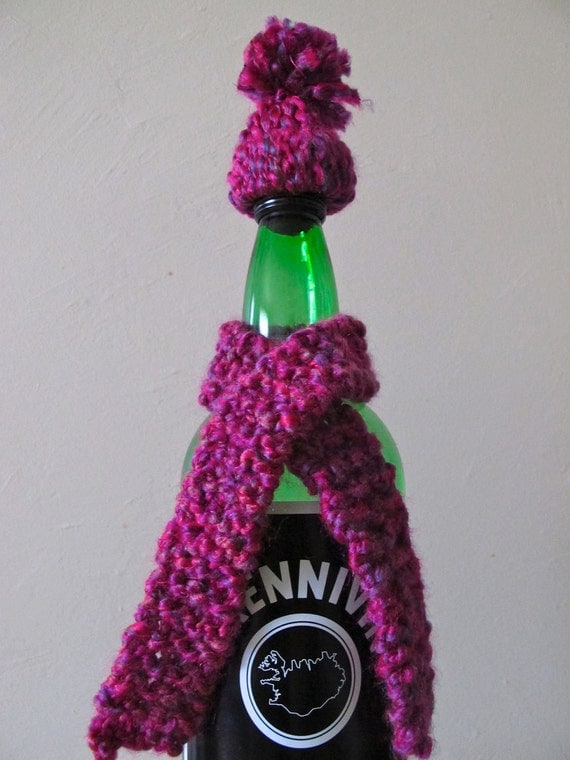 Linda of Linda B's Beaded Jewelry included one of my crocheted facial scrubbie sets in her Treasury called "Winter White." Linda specializes in beaded jewelry, especially Judaica such as the gorgeous kippah for ladies shown below. When you purchase this kippah, it will be customized for you. For example, you can specify your choice of wire, the type of beads you desire (glass, Swarovski), and even the colors of beads.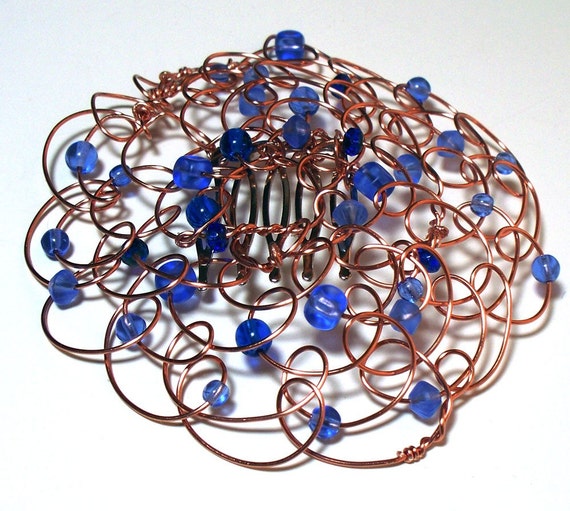 Shannon of sbauerart featured the red scarflette included in other Treasuries mentioned above in her Treasury named "Favorite Christmas Comforts." I guess it's no wonder, with so many curators selecting the same item, that this crocheted item sold! (Note to self: make another.) Shannon paints beautiful oil landscapes, rich in realism, such as the one shown below.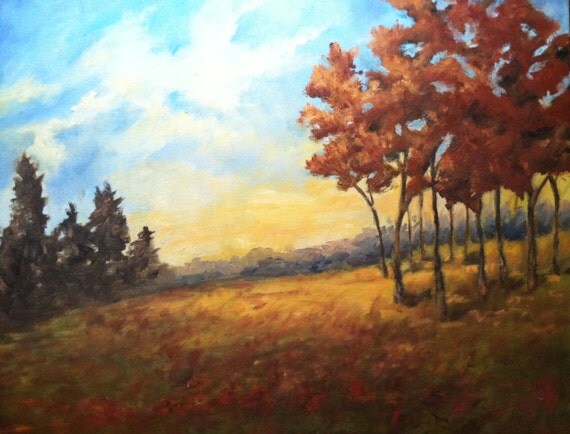 © 2011 Judy Nolan. All rights reserved. Please note that the images in this post are owned by the artists and may not be used without permission.