Ordinarily I post a Treasury showcase on Tuesdays, but this week I've been slogging my way through tax return preparations—not my favorite thing to do, I must admit. Happily, I have finished that task and can now browse through curators' shops and Treasuries to explore all of the wonderful handmade products in them. Thank you to the creators of these collections who included my handmade items among their selections! All of the photos below are clickable.
Nancy of N. Fallon Design Studio included my Rebecca Bag in Royal Blue, Yellow and Scarlet in her Treasury titled "Dreams of warm weather and emerging spring!" She has a BOGO (buy one, get one) sale going on in her shop right now for coin purses, so you'll want to take advantage of it. I love all the colors in this coin purse.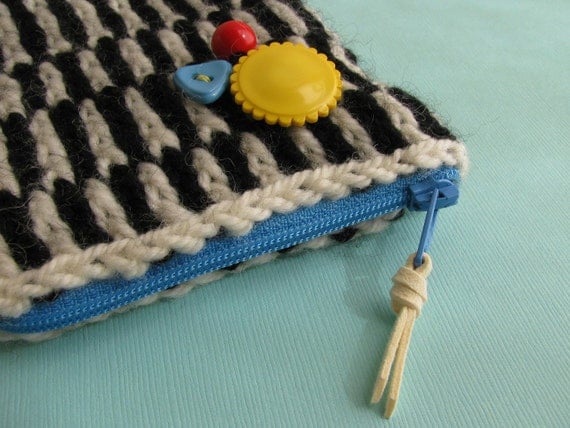 Sarah of Magnolia Surprise included my Spring Garden Crochet Thread Flower Brooch in her Treasury called "You're my blue sky, you're my sunny day…" Her shop is all about functional crochet, such as these sturdy cotton dish cloths in nautical red, white and blue.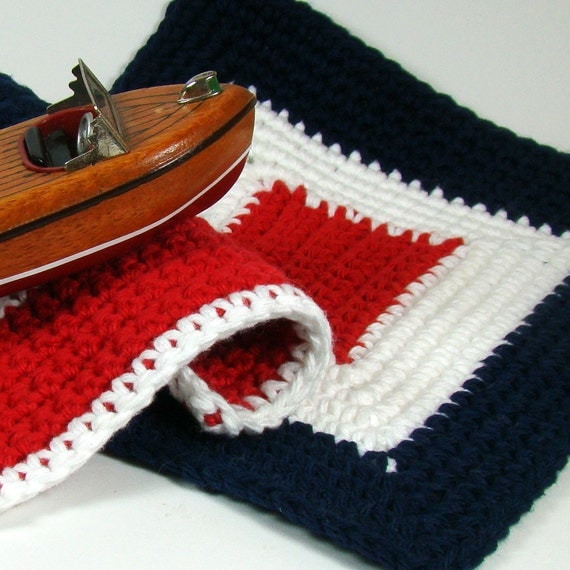 Kathy of tapestry316 included my Fertile Earth Felted Wool Needle Book and Envelope Pocket Album for Photos in her Treasury named "Warm Spring Colors to Chase away the Cold Winter!" Her talent for bringing out the personality of animals in her drawings and paintings is evident in the illustrations below.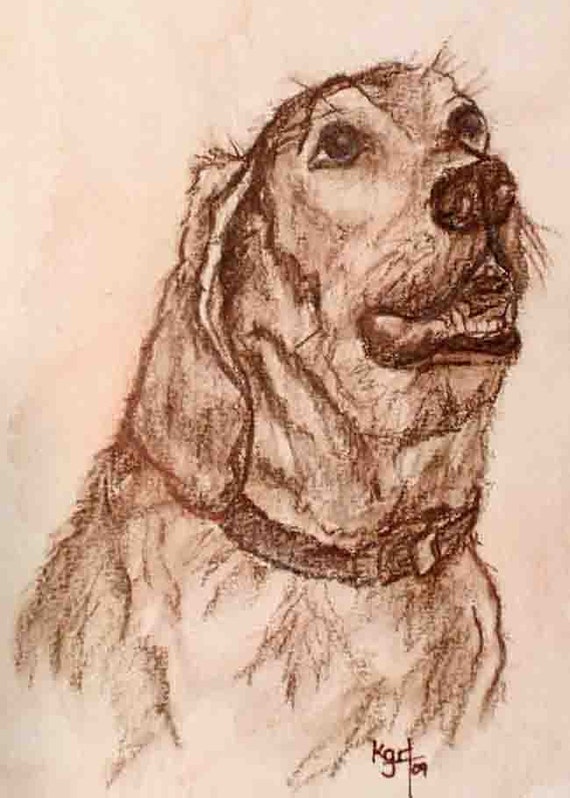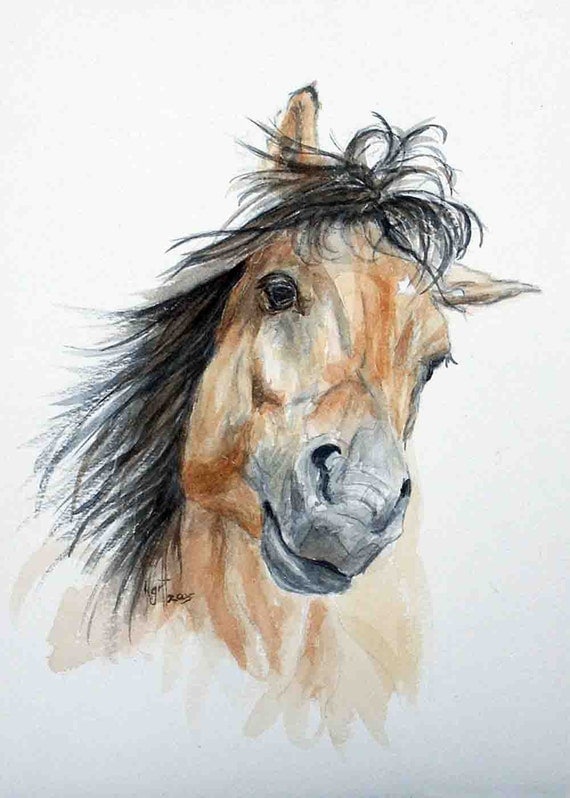 Erika of Artful Rising included my Turquoise Crochet Scarf in her Treasury titled "Colors of Spring!" She specializes in art journals. I think this one is one of my favorites, since it reminds me of my favorite college professor, a nun who once worked with Mother Theresa.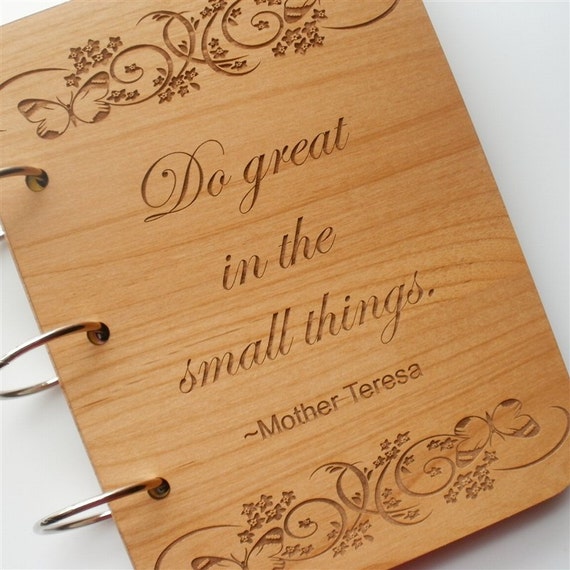 Janet of Honey From The Bee included my Cat on a Hot Spot Felted Wool Needle Book and mushroom-themed Mini Brag Book in her Treasury called "Cockatoo Tango." I never get tired of looking at the rich, nature-inspired designs that are evident in Janet's jewelry.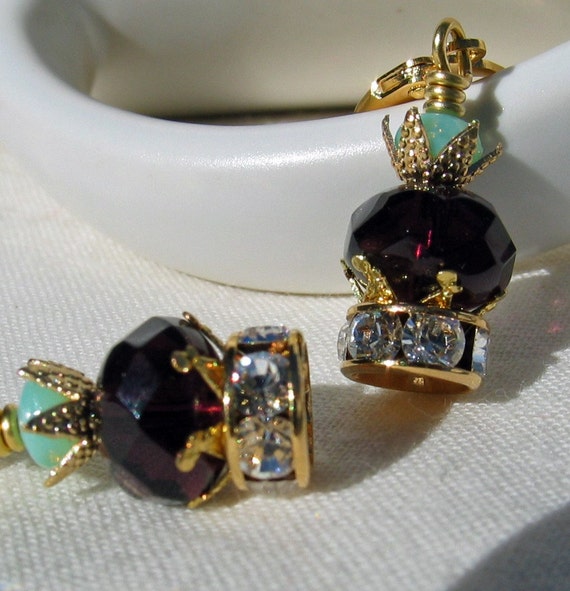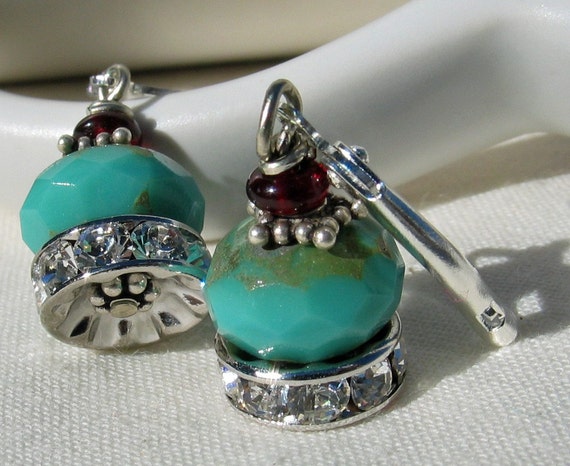 Linda of Linda B's Jewelry included my Mini Scrubbie Set for Every Day and matching white Spa Cloth Set in her Treasury named "Spring Trends Blogging Business Artisans Style." You still have a couple of days to get 15% off any of her jewelry priced over $12 by using the coupon code SAT15 during checkout. I really like these wire-wrapped hair combs.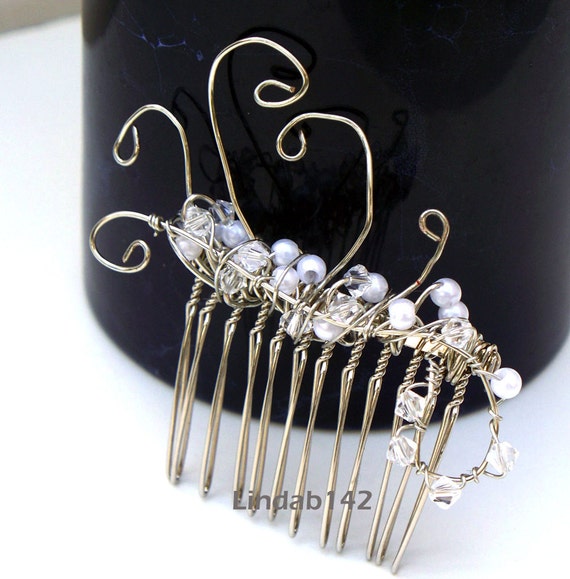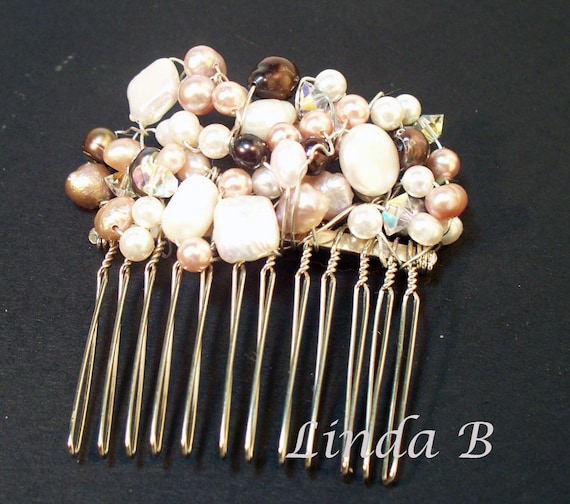 Sweet Apple Studios included one of my felted cover Inspiration Books in her Treasury titled "Sunset inspirations." One of her specialties is pyrography, the art of burning designs into wood. This bangle bracelet is simply gorgeous; I can't believe the detail this Canadian artist achieved by burning designs into such a narrow space.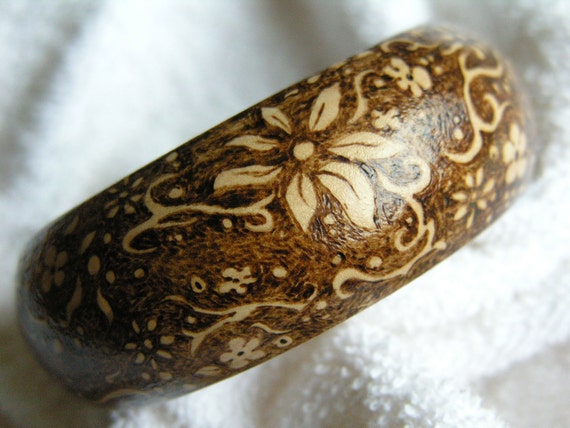 Lovely Home Idea included my Envelope Pocket Envelope for Photos in her Treasury named "wild & free." I love all of the linens found in this home deco shop!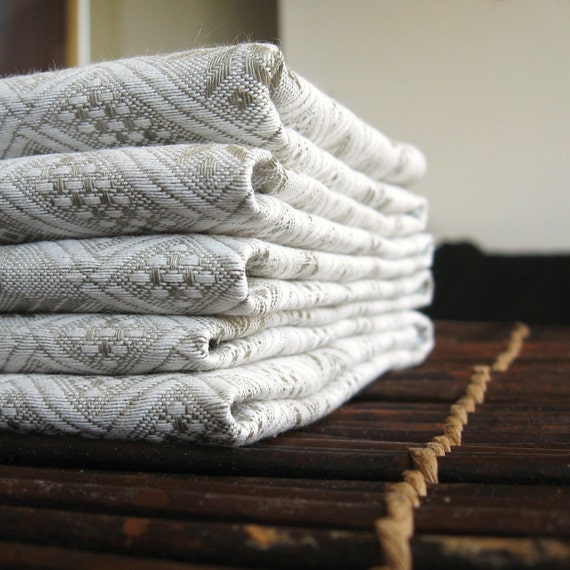 Rose of randomcreative included my green-and-gold felted wool Inspiration Book in her Treasury called "Bring On the Spring Green." The detailed effort that goes into her beaded jewelry designs is apparent from every photo in her shop. This dagger beaded bracelet in translucent green, white and pink is perfect for spring.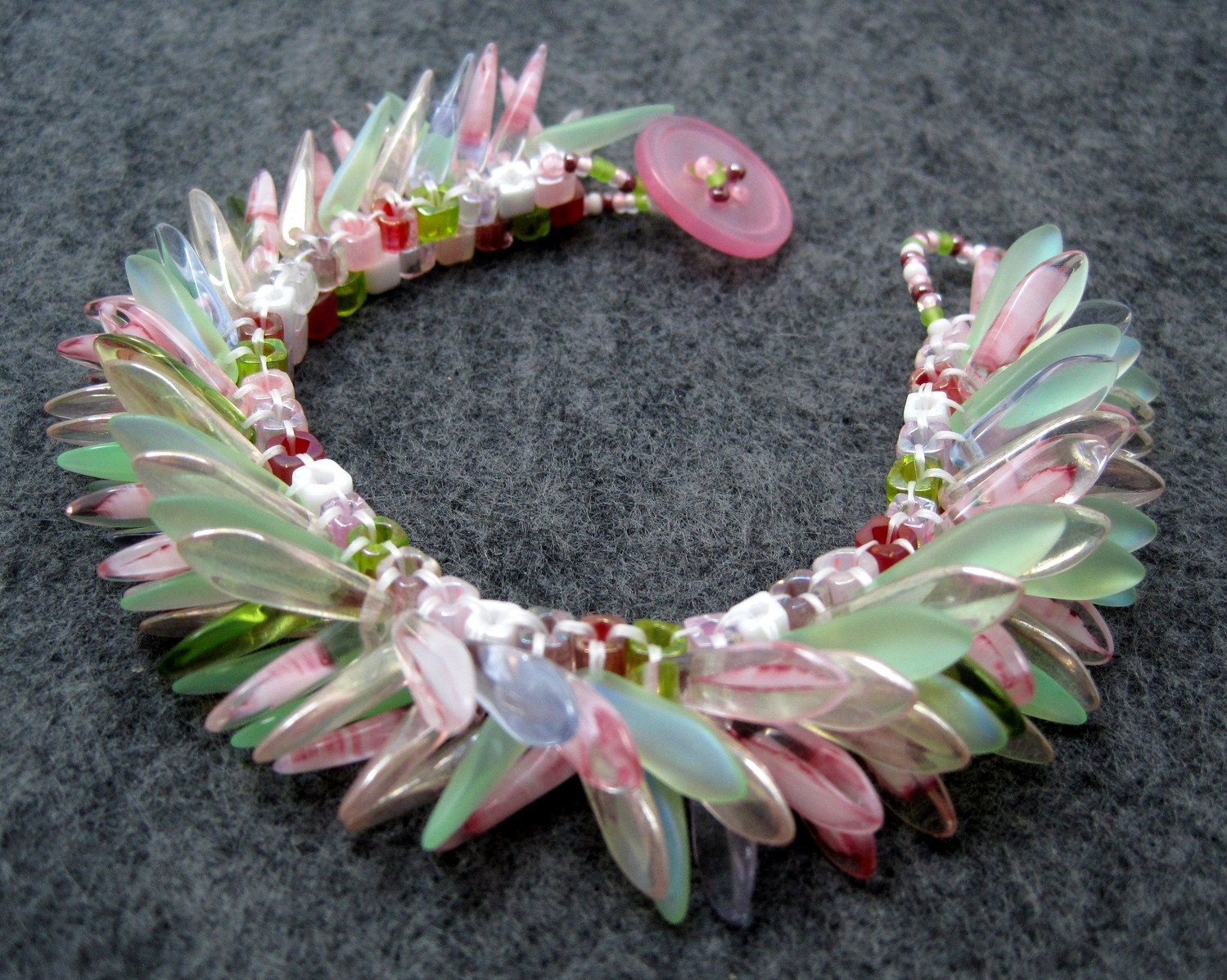 Lola of Lola's Jewels included my Envelope Pocket Album for Photos in her Treasury titled "Tangerine and Lime." All of her jewelry is made to order, and much of it includes hand-stamped, inspirational sayings. This carpe diem (seize the day) bracelet would make a perfect gift for a high school or college graduate.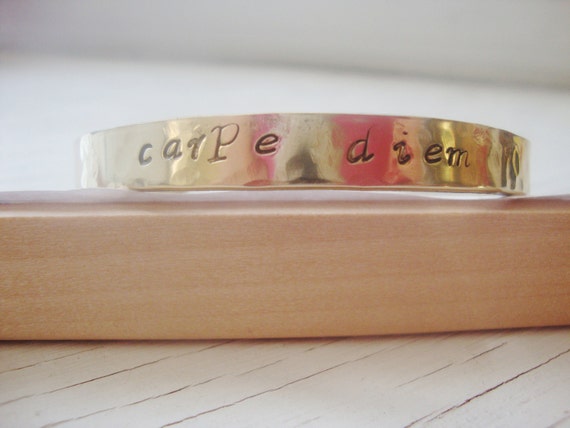 Alery of Alery Accessories also included my Pocket Photo Album for Photos in her Treasury named "Lavender morning." Her shop features both hand enameled jewelry and hand-painted silk scarves. I love Alery's marriage of antiqued copper and pearls in the earrings shown below.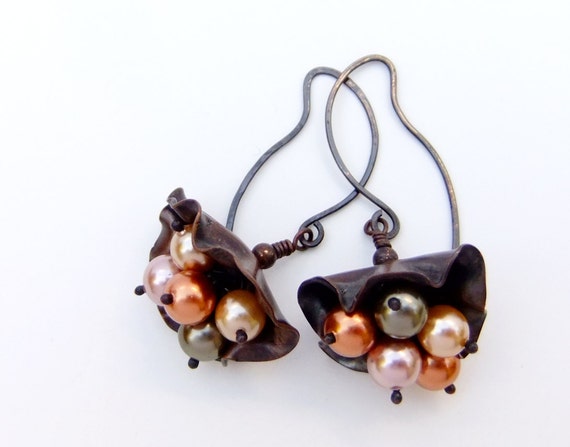 © 2012 Judy Nolan. All rights reserved.